Advanta is the world's leading seed company at the forefront of developing germplasms tailored to answer the need for climate-smart and high nutrition crops
Advanta focuses on innovation, value addition through natural solutions, and disease, pest, and herbicide resistance along with drought and salinity tolerance, while focusing upon bringing a localised need-specific germplasm.By creating seeds that make crops climate smart, salinity - tolerant and drought resilient, we are weatherproofing farm yields and the happiness of farmers especially in tropical and subtropical regions.
We are leading the way in Sorghum with passion and commitment
Our wide portfolio boasts of high-performing grain and forage sorghum hybrids. Our groundbreaking technologies ensure we deliver great results in all growing conditions.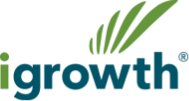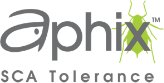 For unrivalled weed control in sorghum
Creating a connected innovation network that empowers farmers with access to information

Foundation Farm
Foundation Farm is a new farming innovation hub launched in Southern Queensland, Australia.It is a collaborative measure to utilize the best people or agronomists and research, technology and products in order to continually evolve how a farm operates for the better.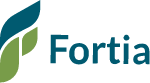 Fortia
Fortia is the first platform in the agricultural sector that offers the farmers the knowledge needed to optimize the efficient production of kilos of meat per hectare per acre, both in pure livestock areas and mixed systems.

Advanta Innovation Center
Designed as a space for collaboration, Advanta Innovation Centers close the loop from lab to field. They connect agriculture producers directly to our latest innovations in seed technology as well as provide technical and business development assistance to smallholder farmers.